In honor of national Rescue Dog Day we've partnered with Dorchester Paws to feature just some of their dogs who are looking for their FUR-ever home!
For more information please contact [email protected] or 843-871-3820.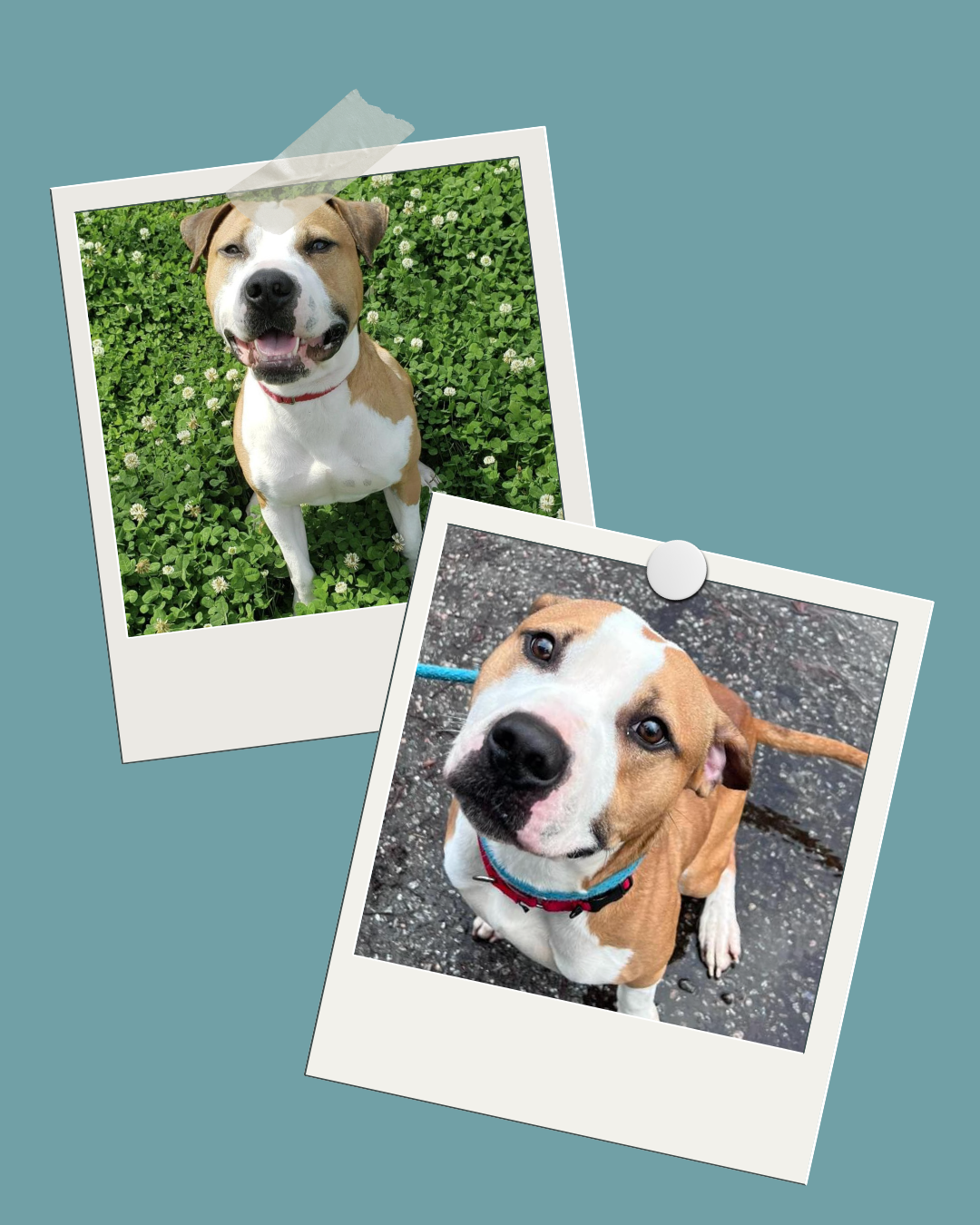 Meet Christmas!
Christmas is about 3 years old, male and 66 pounds that came to us in December. As you may notice from his incredibly soulful and alluring eyes, Christmas is all about the love for human friends, not so much other furry friends. He wants nothing more than a home all to himself giving his human family all the love they could ever want. All he needs in return are some good snacks and a warm cozy bed. Everyone enjoys when Christmas comes early!
Things we learned from Christmas's foster:
Knows sit and shake
Allows his teeth to be brushed
Allows his nails to be trimmed
Likes to take showers
Knows to go to his crate when it's time to eat
LOVES enrichment (will go to crate to eat it)
Knows to sit to go outside
LOVES his crate
Not a barker
LOVES to eat carrots, blueberries, apples, and freeze dried banana chips
Likes to eat red pears with his foster mom
Knows what "go to crate means"
LOVES his two female cat sisters, will cuddle with them and do playbows!
Has done good with kids, will jump up to give kisses (needs kids 7+ due to his size)
Knows his name and will recognize when called Christmas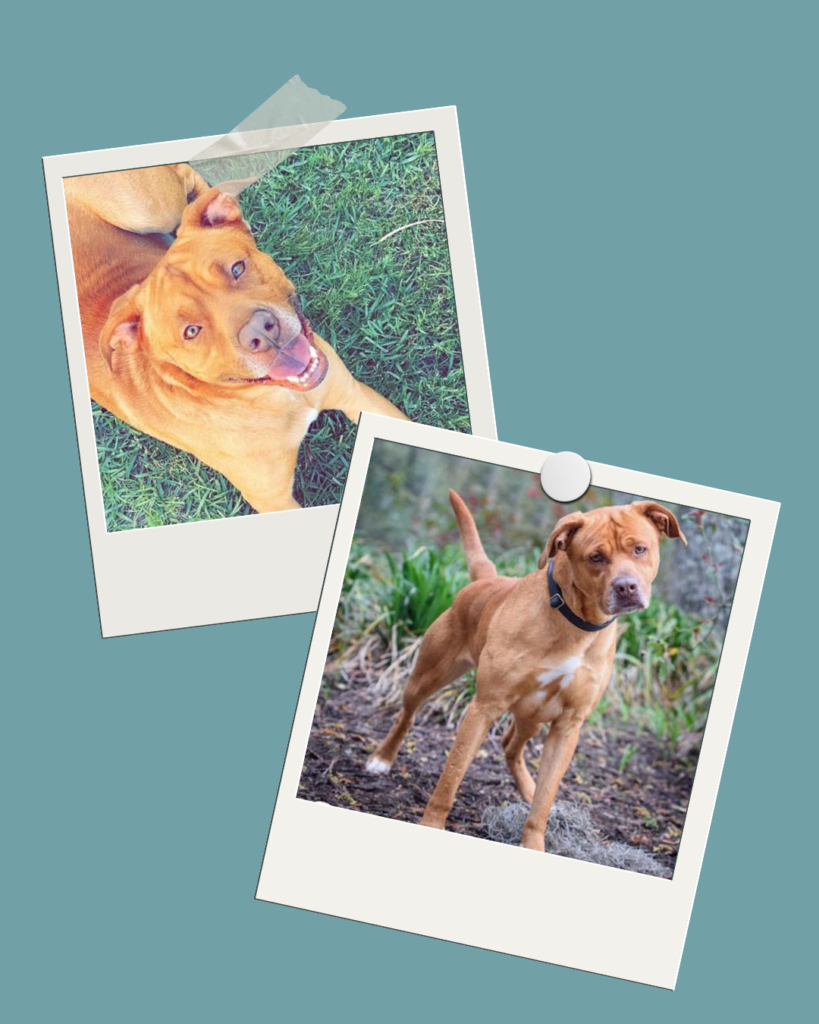 Meet Georgie!
Meet Georgie! He's a 3-year-old male who's looking for his forever home. Georgie has a gentle and dainty playstyle and loves to snuggle up with his people. Georgie would do best in a home without another male dog. While he's great with other dogs, he can sometimes become territorial around other males. He requires a meet and greet to ensure
that he gets along with any potential furry siblings in the home. In addition to his love for snuggles and playtime, Georgie is also well-behaved on a leash and
enjoys going for walks. He's a great walking partner and would love to explore new places with his people.
Overall, Georgie is the sweetest and most loving dog who's just looking for his forever family. If
you're looking for a loyal companion who loves to snuggle and play, Georgie is the perfect boy
for you!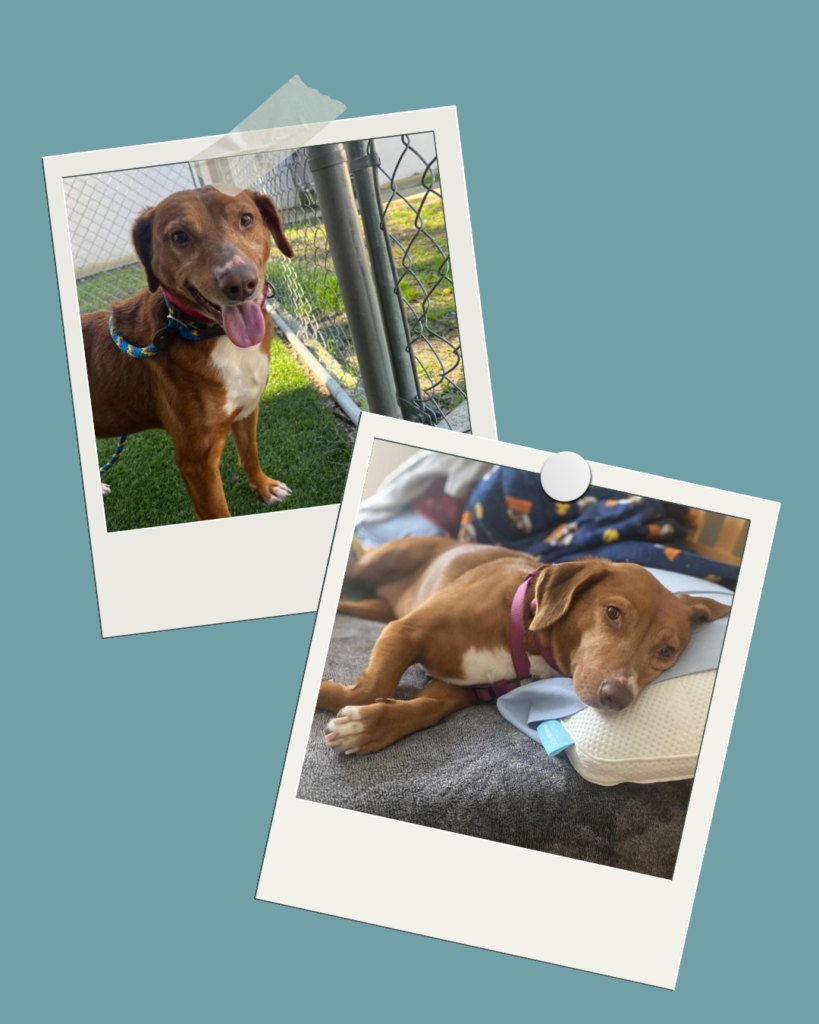 Meet Bonita!
She is about 4 years old and 44 pounds. She would do best in an adult household and with another dog who is social and does not force play on other dogs. Bonita is currently in a foster home, here's what we have learned about her so far!
Absolute professional cuddle bug (she prefers to be the little spoon)
She will protect you from all stuffies- no need to worry about mean stuffies in your home, she will take them out
Potty trained and knows 'sit'.
Superpowers include supersonic hearing and sitting pretty for cookies
She will make you smile and giggle all the time, don't expect any serious business around her
No privacy- she is a Velcro dog that wants to be with you for every step you take. Literally every step.
She has more love to give than she knows what to do with. She loves her people fiercely and needs to interview anyone new
She's an attention hog- don't expect her to just watch you give love to someone else!
Meet Marsha!
Marsha is a sweet and dainty 1-year-old female dog (about 53 pounds) who is people-oriented
and loves to be around her humans. She's a gentle girl who would do well in a home with adults or families with older children. Marsha has a dainty playstyle and enjoys a good game of fetch or tug-of-war, but she's not overly energetic and will happily curl up on the couch for some snuggles. She's people-oriented
and thrives on attention and affection, making her a great companion for those who enjoy
spending time with their pets.
If you already have a dog in the household, a meet and greet would be required to ensure they get along. Marsha is friendly with other dogs, but she can be a bit shy at first, so introductions should be made slowly and carefully. Marsha is up-to-date on all her vaccinations and has been spayed. If you're looking for a gentle, loving dog to add to your family, Marsha may just be the perfect fit!