Boarding
Your dog will have sweet dreams in our climate-controlled and comfortable sleeping quarters with cozy bedding and cots. Night lights and classical music provide a calming environment for relaxation and a good night's rest. During the day, your dog will enjoy participating in daycare activities. Our outdoor play yards offer pet friendly turf for plenty of room for fetch, chase, and fun!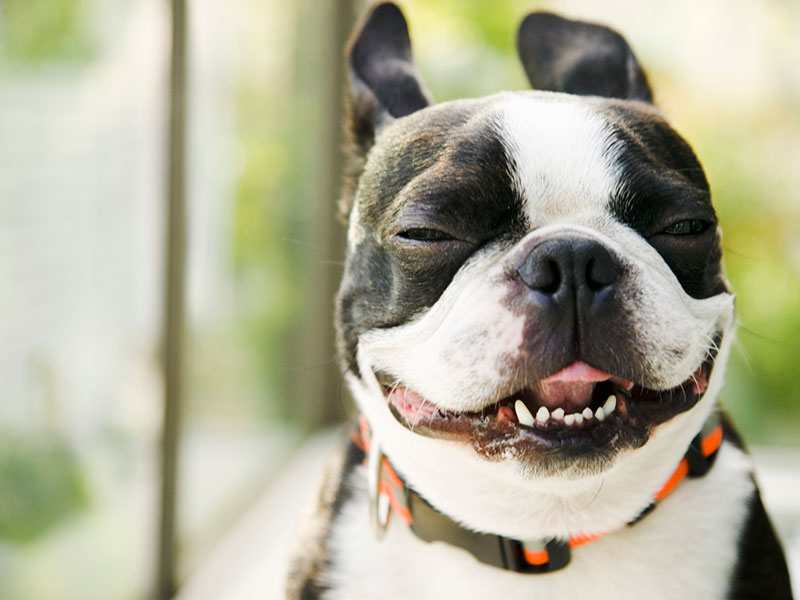 Why Choose Dog Tired for Boarding?
Your dog won't be able to wait to get into the door at Dog Tired! That's because this is where fun and quality care are guaranteed. Here's what you can expect when your dogs stays overnight with us:
Playtime Included: Many facilities charge extra for playtime. At Dog Tired, group or individual play sessions are included for all boarding guests.
Daily Wellness Checks: Pet Parents receive daily Facebook photos, feeding/medication report, and departure report card at the end of your dog's stay.
Medications Included: No extra charge for administering pills or liquid oral medications.
Love & Care: Your pet will be supervised and well cared for by our dedicated and trained staff. We throw in extra love and cuddles free of charge.
---
Become a Boarding Client
To make sure your dog fits in well and is comfortable, we require all first-time boarders to have a minimum of 1 daycare visit prior to staying overnight, unless the client is from out of town and visiting Charleston.
Register OnlineView FAQ & Health/Vaccination Requirements
Boarding Rates
Reservations are required for overnight stays.
Traditional Boarding $53
Includes Group Play, Basic Bedding, Daily Wellness Update, Daily Facebook Photos, Departure Report Card
Exclusive Boarding $60
Includes Group Play, Luxury Bedding, Daily Wellness Update, Daily Facebook Photos, Specialized Enrichment, Tuck-In Service, Departure Report Card
Puppy Boarding $65
Includes Group Play, Extra Potty Breaks, Teething Toys, Absorbent Puppy Bedding, Daily Wellness Update, Daily Facebook photos, Departure Report Card
Senior Boarding $65
Includes Specialized Activities, Extra Potty Breaks, Orthopedic Bedding, Textured Surfaces, Geriatric Care, Daily Wellness Update, Daily Facebook photos, Departure Report Card
---
Additional Information
Daily GoPro Sessions, $5/session
Your dog will wear a GoPro with up to 2 minutes of footage emailed to you!
Daycare Fee
A daycare fee will apply on pick up day if pick up is after 10am.
Meals
We request that food be pre-bagged for each meal while your dog will be boarding. A $1 charge per meal will apply to any food brought that is not proportioned out by meal. Please do NOT bring food in its original bag, storage containers (plastic tubs/bins), or large bags as we have limited space. "House Meals" may be added as a per meal feeding fee.
Tours
All guests entering for a tour must use hand sanitizer and wear a mask at all times while on the premises. Tours are preferred Monday-Friday between 10am and 2pm. Appointments are preferred during this time.