Dog Training
Training is an essential part of owning a dog and can be started at any age. Training builds confidence, provides mental stimulation and strengthens the human-animal bond. Dogs are always learning. It is never too late to start training.
Stay Tuned. Puppy Training Class Coming 2023!
Dog Tired is hosting its first puppy training course! We are excited to take this step and give you the opportunity to join us. In this course, we will cover all the skills you and your pup need for basic obedience and socialization. We will cover Sit, Come, Touch, Down, Wait, Leave it, and More!
If you would like to sign up, give us a call at 843-633-1032 ex. 1.

Instructor: Griffin Brandt
Who: Puppies 10-22 weeks of age
What: 6 classes (Starting with orientation, bring yourself and something to take notes with, leave your pups at home)
When: Coming Soon in 2023!
Where: 630 Skylark Dr, Suite D, Charleston, SC. 29407. It is right next to the Piggly Wiggly (At our friend's ZE Canine Manners)
What to Bring: High value treats, a treat pouch, leash+harness, portable water, toys your pup can use to stay busy (you will need all of these starting on week 2)

Price: $175 total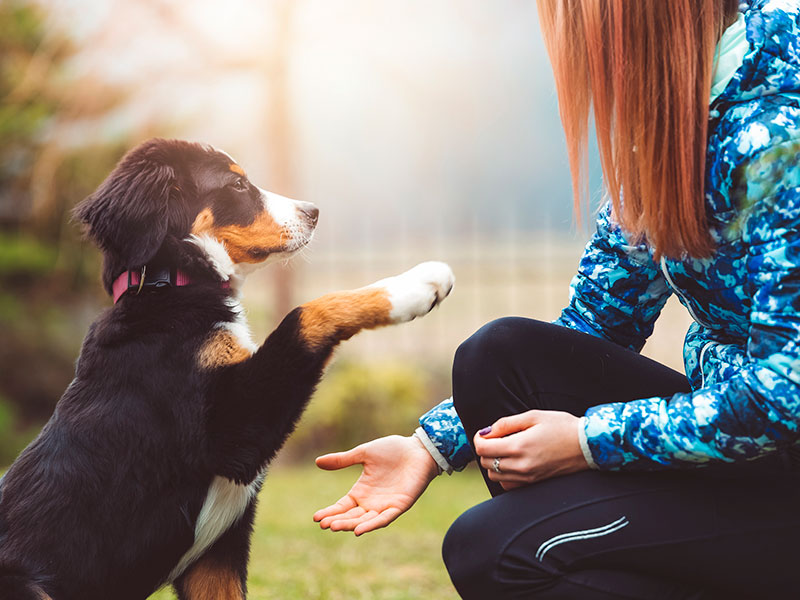 Trick Training Program
This is something FUN you can do with your dog at home! This is a great way to learn fun parlor tricks and to get the whole family involved! When you register you have access to 35 videos, teaching over 15 different behaviors, access to a private Facebook group, and participation in Dog Tired hosted contests!
How to Sign Up
Click on My Account in the top left corner, go to Purchase Packages and Retail
Find Dog Gurus Tricks course, click to add it to your cart and continue with your purchase
Raising Your Puppy
This online course is for training puppies under 6 months. You'll receive step by step training from the day the puppy comes home, ongoing guidance, and all aspects of raising your puppy from 8 weeks to 6 months. This course includes:
A weekly "What to Do This Week" printable checklist so your whole family knows the week's puppy-raising goals
Tips and tricks for solving common puppy issues such as jumping, biting, and house soiling
Membership in an exclusive Facebook group where you can ask questions of Robin and other puppy parents
Robin's best picks on puppy toys, treats, crates, and other products