Online Dog Training
With our online dog training you can practice working with your dog in the comfort of your own home! You'll still receive the same experience and guidance as in-person training and have online access for an entire year. These courses were developed and taught by Robin Bennett, CPDT-KA, a professional dog trainer and leader in positive reinforcement training. Robin was the past chair of the Association of Professional Dog Trainers and is co-founder of The Dog Gurus.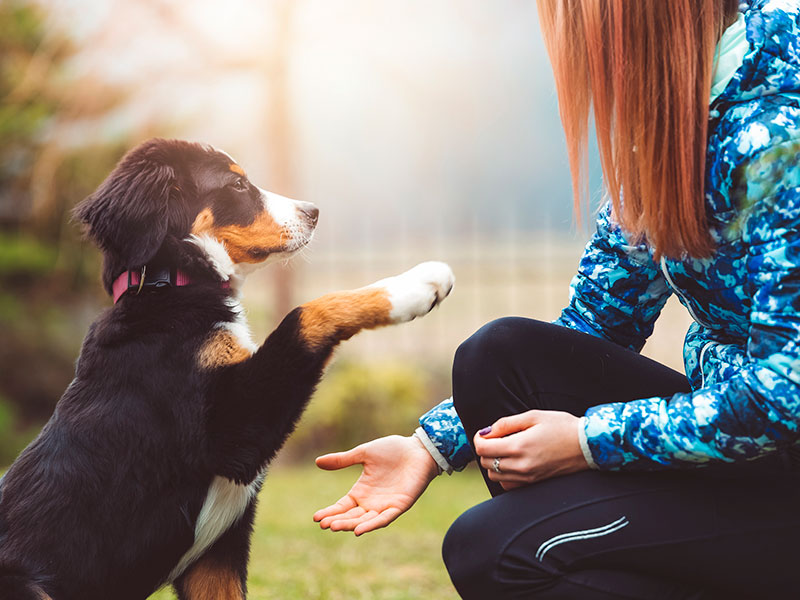 Trick Training Program
This is something FUN you can do with your dog at home! This is a great way to learn fun parlor tricks and to get the whole family involved! When you register you have access to 35 videos, teaching over 15 different behaviors, access to a private Facebook group, and participation in Dog Tired hosted contests!
How to Sign Up
Click on My Account in the top left corner, go to Purchase Packages and Retail
Find Dog Gurus Tricks course, click to add it to your cart and continue with your purchase
Raising Your Puppy
This online course is for training puppies under 6 months. You'll receive step by step training from the day the puppy comes home, ongoing guidance, and all aspects of raising your puppy from 8 weeks to 6 months. This course includes:
A weekly "What to Do This Week" printable checklist so your whole family knows the week's puppy-raising goals
Tips and tricks for solving common puppy issues such as jumping, biting, and house soiling
Membership in an exclusive Facebook group where you can ask questions of Robin and other puppy parents
Robin's best picks on puppy toys, treats, crates, and other products