COVID-19 Message
Updated 3/6/21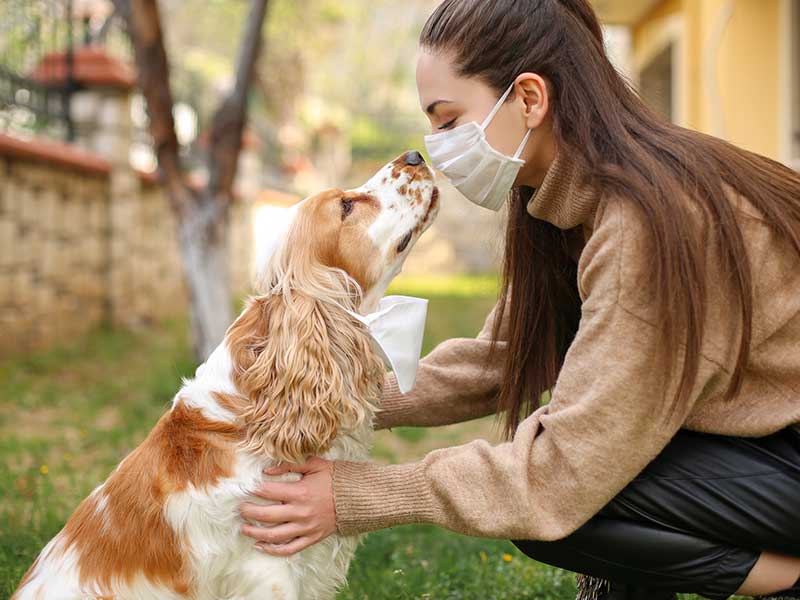 In order to do our part in keeping everyone safe and healthy, we are diligently following recommended policies and procedures. During these extraordinary times, we will be adhering to the following guidelines:
Pet Taxi: If you're using our taxi service, we will ring your doorbell. Please meet us outside of your home. Our staff will be wearing masks until further notice.
Check-In/Check-Out: If you are arriving at our facility for check-in and check-out, you may remain in your car or come inside to the lobby. If you choose to remain in your car, please call the office 5 minutes prior to your arrival so we can have your pup ready to go for you when you arrive.
What to Bring: We will accept your dog, their food, and medications. We will provide your dog with all of the comforts of bedding, cots, and toys as necessary.
Payment: We strongly encourage you to enter a credit card online through your client portal for easier payment processing. Once entered, you won't need to do anything else, we can take it from there! You will receive your receipt via email upon pick up.
Tours: All guests entering for a tour must use hand sanitizer and wear a mask at all times while on the premises. Tours are preferred Monday-Friday between 10am and 2pm. Appointments are preferred during this time.
If you are isolating or quarantined because you believe you have been exposed to or have COVID-19, we cannot accept your dog. Please also quarantine your pet, and do not send them for boarding, daycare, grooming, etc. While pets cannot be infected by and transmit COVID-19, they can act as a fomite (objects that carry infection, such as utensils, pens, money, etc.) where they may carry the virus on their hair and body if you handle or cough on them.
While you recover from COVID-19, reduce contact with your pet(s) (no cuddling, or kissing – we know, it's harsh). When things return to normal and you are cleaning and disinfecting your home, please be sure to give your dog a bath.
As a tip, it would be worthwhile to purchase enough medications and pet food to last for three weeks. This way, regardless of changes in quarantine mandates, your pup is all set!
Thank you for all of your patience and support. We couldn't do this without our amazing Dog Tired family.